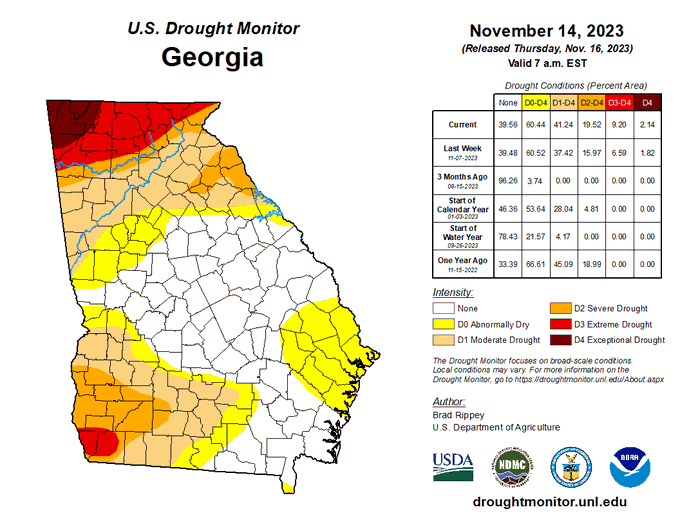 Recent data from the National Weather Service Atlanta indicates an expansion of D3 (Extreme Drought) to cover significant areas in north Georgia. The shift in drought classification emphasizes the need for increased caution and observance of burn bans in the affected regions. Northwest Georgia currently sits in a D4 (Exceptional Drought) condition.
Residents are advised to stay informed about local burn bans and adhere to regulations set forth by national entities like the forest service. The severity of the Extreme Drought conditions heightens the risk of wildfires, prompting a collective call for vigilance.
Local authorities are actively monitoring the situation and stress the importance of community cooperation in preventing potential fire hazards. Water conservation measures are also encouraged as the region navigates through these challenging drought conditions.